INNOVATION DIGITAL SKILLS FOR YOUTH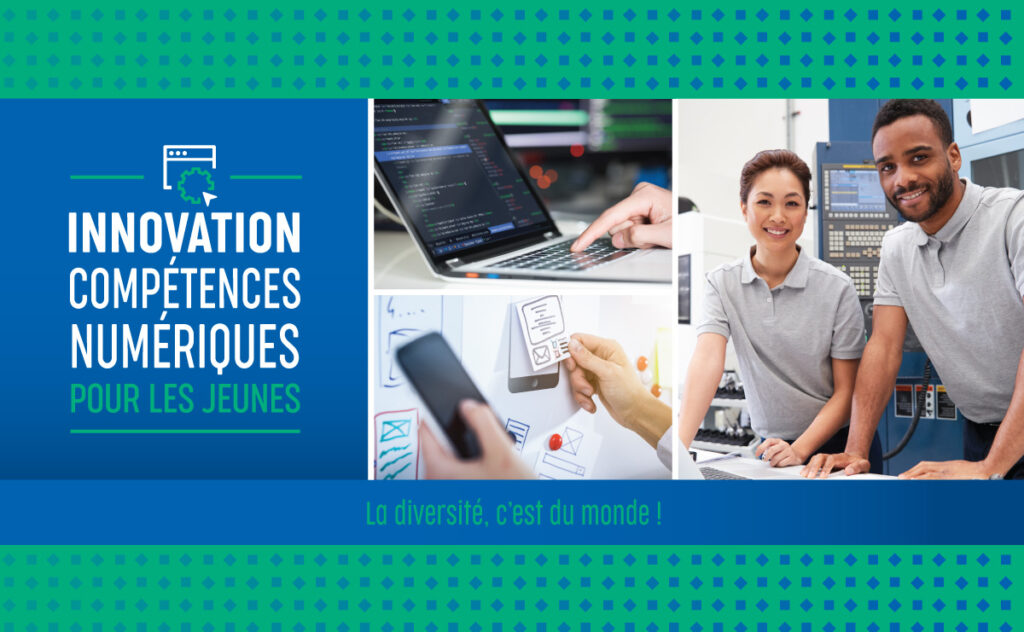 ction interculturelles Canada is here to help you finance the hiring of a new employee to fill a position in the digital field. Whether it's as a programmer, integrator, social network manager or other, the Digital Skills Innovation for Youth project allows you to finance a portion of the salary of a new employee over a period of 5 to 6 months. The subsidy is aimed at hiring young people between the ages of 16 and 30, ideally immigrants or aboriginals, to fill a new full-time position within your organization. 
Obtain a refund equivalent to a part of the payroll, excluding social charges.
Benefit from the support and guidance of the Actions interculturelles Canada's team throughout the process.
Between the age of 16 and 30 (inclusive) at the time of admission/selection;
Canadian citizens, permanent residents or persons who have been granted refugee status in Canada;
Legally entitled to work in accordance with applicable provincial and territorial laws and regulations;
Seeking assistance to overcome barriers to employment;
Applicants on visas (student, temporary, work) are not eligible.
The grant is available across Canada.
You can define the salary you wish to offer your candidate.
You select the candidate (between the ages of 16 and 30) who meets your needs and is eligible for the program.
Are you a candidate and want to register for the program?
Are you an employer and want to register for the program?